'Autism and SEN teaching taught me…' is a common phrase to hear from SEN teachers in London.  With Autism Awareness Week here again for 2019, Vibe's SEN Teaching team are as passionate as ever.
At Vibe Teaching, our SEN Team works with Special Needs Schools across London and have years of experience working alongside students with autism.  Not only are they experts at finding SEN Teaching jobs; they have some inspirational stories and perspectives to share from their experience working in London SEN schools.
Each day during Autism Awareness Week, a new member of the team will be sharing what autism & SEN teaching has taught them.
Make sure you check back each day to hear a fresh perspective from the Vibe Teaching team!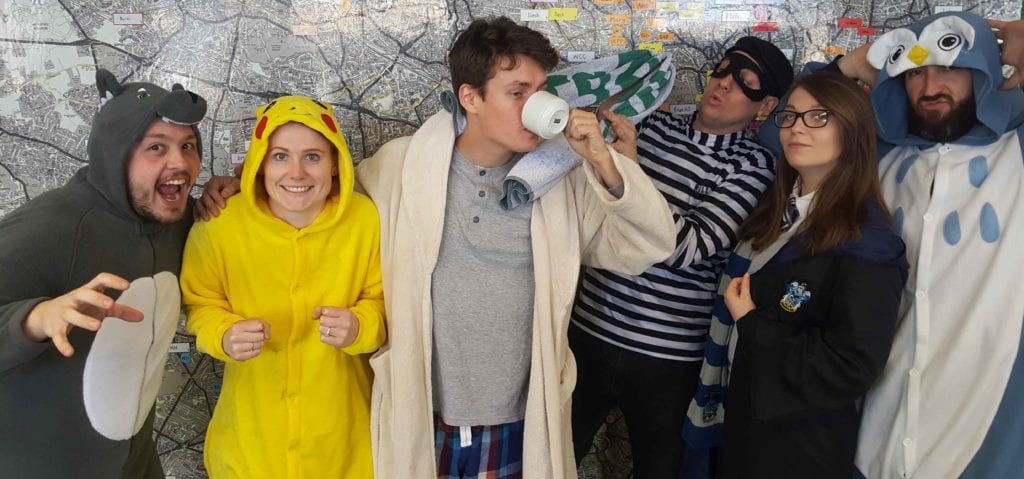 Autism & SEN teaching taught me about connection
James
SEN Orange Team Leader
I've been teaching students with autism for about ten years.  This experience has shown me that connection and relationships are key. More and more I believe that working in SEN or with students who are autistic must focus on connecting with a person, rather than 'teaching' students.
For students with autism to thrive you need to connect with them on their level and with their passions.  By doing this, I guarantee that you'll be inspired by the students you work with – I have been and continue to be when I head out to schools every week.
I'd challenge anyone who is considering working with students with autism, or in SEN schools to embrace the opportunity.  You never know how you'll positively impact the student and how they'll help you change and grow as an individual.
SEN taught me that learning comes last
Josh
SEN Team Manager
As Teachers, we're constantly reminded to achieve learning objectives. Whether this is in mainstream or SEN schools it's always a focus.  However, through my experience teaching students with autism, I've found that learning happens best when you've built trust, understanding and empathy.
This could be the trust and understanding of the students you are working with or the trust of their parents.  It's important to empathise with their situation regardless.  Alongside this is understanding the anxiety of parents who leave their children in your care each day, as well as understanding how a student with ASD (Autistic Spectrum Disorder) wish to engage that day or moment.
Through these relationships you can build the platform from which learning can take place.
We work with amazing SEN Teachers and excellent SEN schools.  If you have a passion for autism or special education, get in touch! I'd love to talk more about SEN teaching in London.
Autism & SEN teaching taught me to be a patient communicator
Emily
SEN Yellow Team Leader
When you take on your first SEN Teaching job and start to work with students with autism you'll need patience, and not just with the students!
I've spent a lot of time working with students with autism in mainstream and SEN schools in London.  Through this experience I've come to relish the relationships I've built with the students in my ASD classes.  Patience and taking the time to understand how each student, especially those with autism, best communicate is the gateway to relationships and learning.
At the same time, I'm very passionate about helping those who don't have experience working alongside people with autism to have a greater understanding of how they can inspire you.  It's so rewarding to see people's perspectives change after working in ASD settings.
My message to anyone considering working with students with autism is that you can look forward to a supportive, closely-knit team who will be there to help you to make a difference.  Like me, you will undoubtedly be left with fond memories.
Autism & SEN teaching taught me to flip my perspective on learning
Jack
SEN Green Team Leader
My first experience of SEN Teaching in London came from my experience working in a Teaching Assistant job, supporting a student with autism, 1:1.  It completely changed my perspective on learning.
I'd had great experiences at university during teacher training, but had never experienced first-hand the importance of individualising each students' learning experiences.
This student was awesome and we developed a great relationship.  One of the ways I did this was through linking Ben 10 (a cartoon) into each lesson the classroom teacher was facilitating.  He engaged really well and it was good fun.  To be honest, I got super sick of Ben 10…but it helped this student with autism learn so it was worth it.
I now think of learning the opposite way to what I did previously.  Rather than looking at the objectives, then planning the lesson and the student engaging, I think of it in the reverse, especially when working with students in ASD classes.  I first think about the individual and what allows them to engage in a way that resonates with them.  Then, you need to look at how we can integrate this into the lesson.  From my experience, the learning outcomes naturally follow on from this level of engagement.
The relationships you develop while working with students who have autism, or in any SEN teaching job, are very deep.  It's something quite special about this type of education setting.  I'd encourage anyone to be flexible, open minded and embrace any teaching and teaching assistant jobs supporting people with autism (or SEN in general). It changed my life and I'm sure you'll be inspired too.
Autism taught me to value the individual
Kieran
SEN Yellow Team
My story understanding autism is a little different to the rest of the team.
Connor, my younger brother, has autism so I've grown up with ASD very much a part of my life.  While it has brought it's challenges, they are far outweighed by the good times we've had.
He makes me laugh often and I've got some great stories (hear some in the video below) but the main thing I've learnt is to value uniqueness.
One of the things I love in life is seeing people be themselves.  In a way, Connor taught me this. You need to be patient with all people.  Like Connor, most of the time they're just trying to be themselves.  Valuing that uniqueness and loving the person they are is something that you learn working with students with autism.
It's set me up for success in SEN Teaching.  In saying this, even if you don't have the experiences I do you can still make an impact!  If you have the right mindset you'll thrive. My advice is to give it a go and see how much of a difference you can make in the classroom and how much of a difference it makes on you.
Want to hear more?
Vibe can help you find SEN teaching jobs in London – get in touch here and we'll talk you through the process.