If you're new to London, or moving over to teach in London, then you're either excited about, or praying that you'll survive, the Underground. But never fear! The Vibe Teaching team are here to pass on their extensive London transport experience.
With countless hours of 'minding the gap' between them, the Vibe team can not only help you find teaching jobs in London but have put together these six Tube survival tips to help make your transport experience top-notch.
Learn about some of the Vibe team here
1. Don't Catch It
Take it easy people, we're not being negative. The tube system is a marvel of modern engineering and London kids would struggle to have the access to great Teachers like you without it. What we ARE saying is that The London Underground is, well, UNDER GROUND! If you're going to teach in London, please, see the city too!
When you can, walk. Everything is closer than you think and it's great to get some fresh air. If you have a bike (please wear a helmet) make the most of the crisp London air during your morning commute. Buses are also an awesome way to see what London has to offer and are super cheap. You can catch a bus to the end of the route for £1.50 and if you 'tap on' a second time within an hour, you don't pay any extra!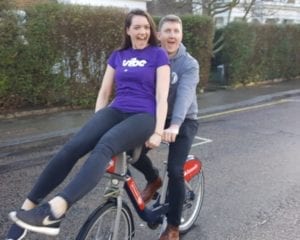 Trust us, if you teach in London you'll spend plenty of time commuting, so start by spending some time sightseeing above it.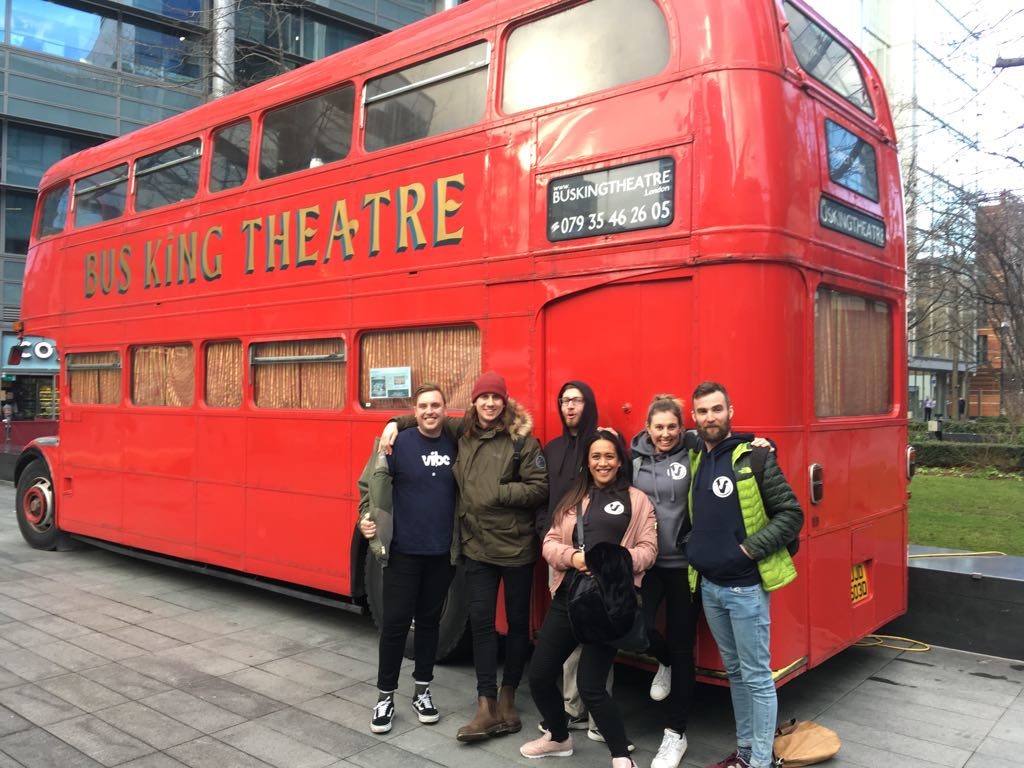 The London Underground can take you to awesome places like Winter Wonderland – check out our tips for the festival here.
2. Find Your London 'Bubble'
Get comfortable ladies and gentlemen because your fellow commuters are about to be all up in your grill whether you like it or not.
A good part of London's 12 million inhabitants get to work via The Tube, so at peak times you'll be squished into tiny spaces with some new friends. Londoners are cool with it, and when you start to teach in London and commute every day you'll come to accept it too. Embrace it and you'll be fine.
When it's packed, the carriages can get stuffy, so wear your layers to keep warm while you get to the station, then take off your jackets before you get on (or risk sweating hard until you get to your stop).
If you're a short person, avoid facing towards a tall person's armpit. You'll probably only make that mistake once ?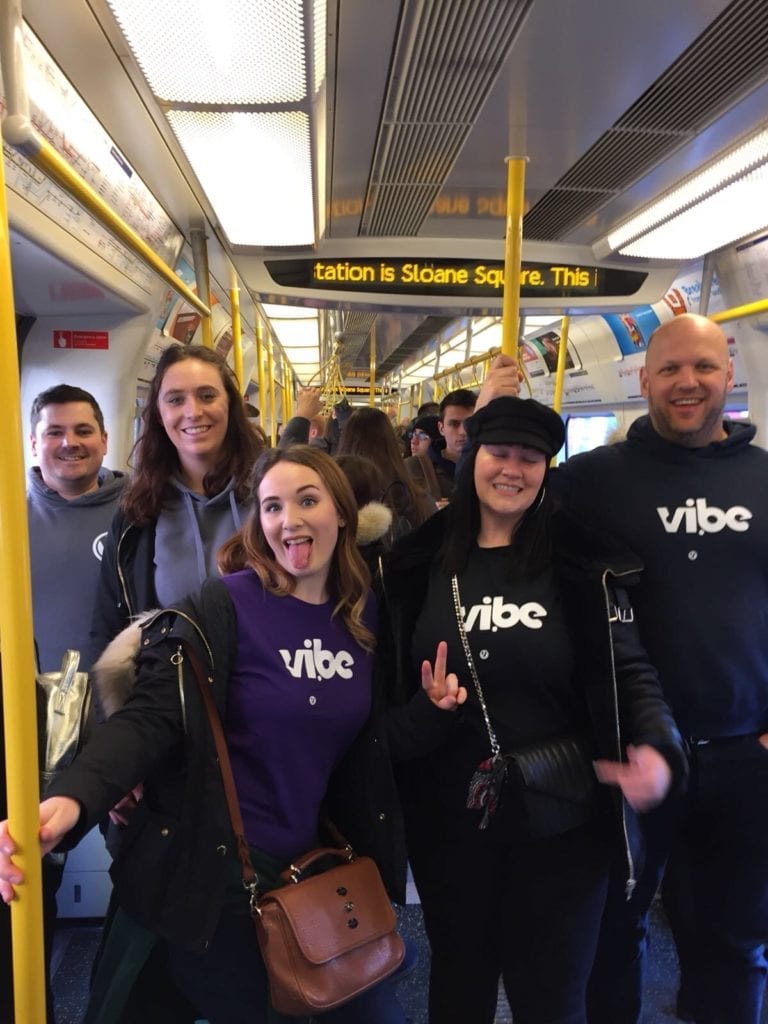 3. Follow London Convention
As teachers, we know that explicit rules in the classroom (whether you're in London, the UK or other parts of the world) make things better.  However, there some unspoken and spoken rules below that make The Underground the efficient system that it is. Follow them – it's better for everyone.
Walk on the left, stand on the right
If you're used to driving on the left-hand side of the road, escalators in London will be confusing. If you want to continue walking on the escalators, stay left, to stand while on them, keep to the right. It seems bizarre, but you'll figure it out or get a firm British "excuse me" until you do.
If you're an SEN specialist and want to teach in London or support with a Teaching Assistant job you'll find that special needs schools often have lines painted in the middle of their paths to keep walking students on the left.  This is a great way that special needs teachers support their students with visual impairments.  If only Transport For London helped us newbies out in the same way.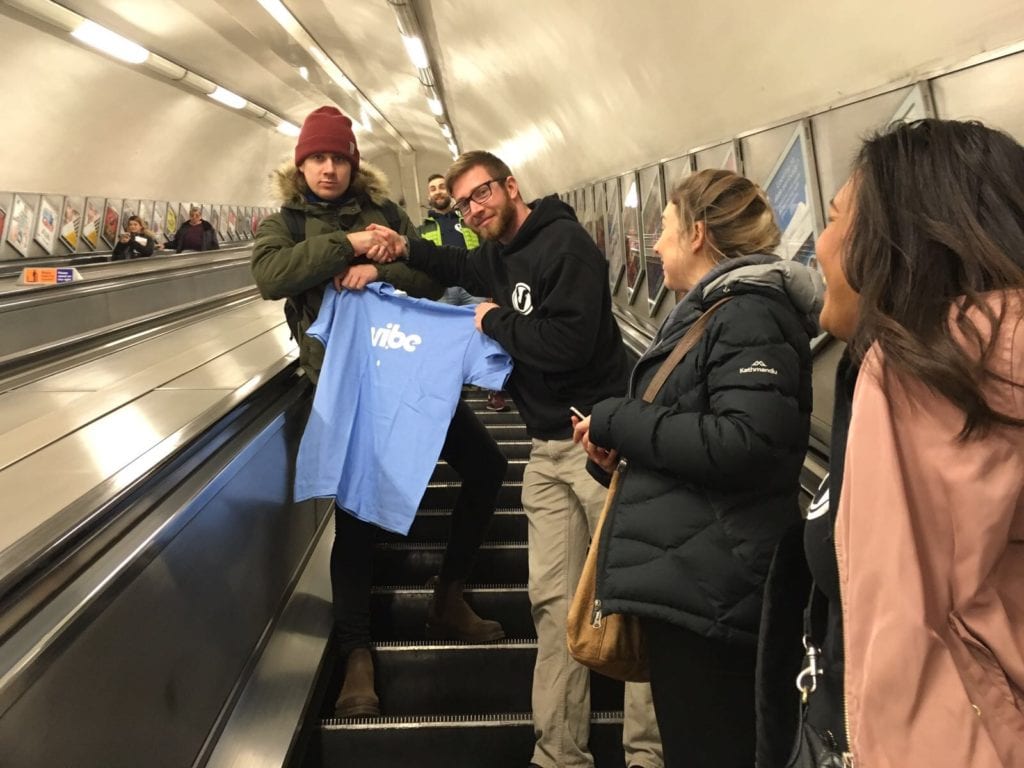 Give up your seat
Be observant. It's easy to tuck into a book or a game of candy crush and be oblivious to everything around you, but if you don't give up your seat when necessary you won't look great.   Be aware of seniors, anyone on crutches and those women furthering the human race wearing 'Baby On Board' badges. Offer them your seat and you'll undoubtedly gain massive (but silent) amounts of respect from those in your carriage. Whether labelled or not, the seat closest to the door should be theirs if they get on, so if you're keen to tuck in for a few minutes of shut-eye, we'd suggest sitting away from the door where possible.
Go with the flow
It will sound stupid but seriously; LET PEOPLE OFF THE TRAIN BEFORE YOU GET ON. Trust us, nothing will infuriate you more when you're trying to leave the carriage. When it's peak time, space is at a premium. Help your fellow commuters and move down inside the carriage. Don't be that chump who stands in front of the doorway.
Also, if you have a backpack on, take it off and leave it on the floor between your legs. Having a backpack bashed against you by an exiting commuter traumatises us all.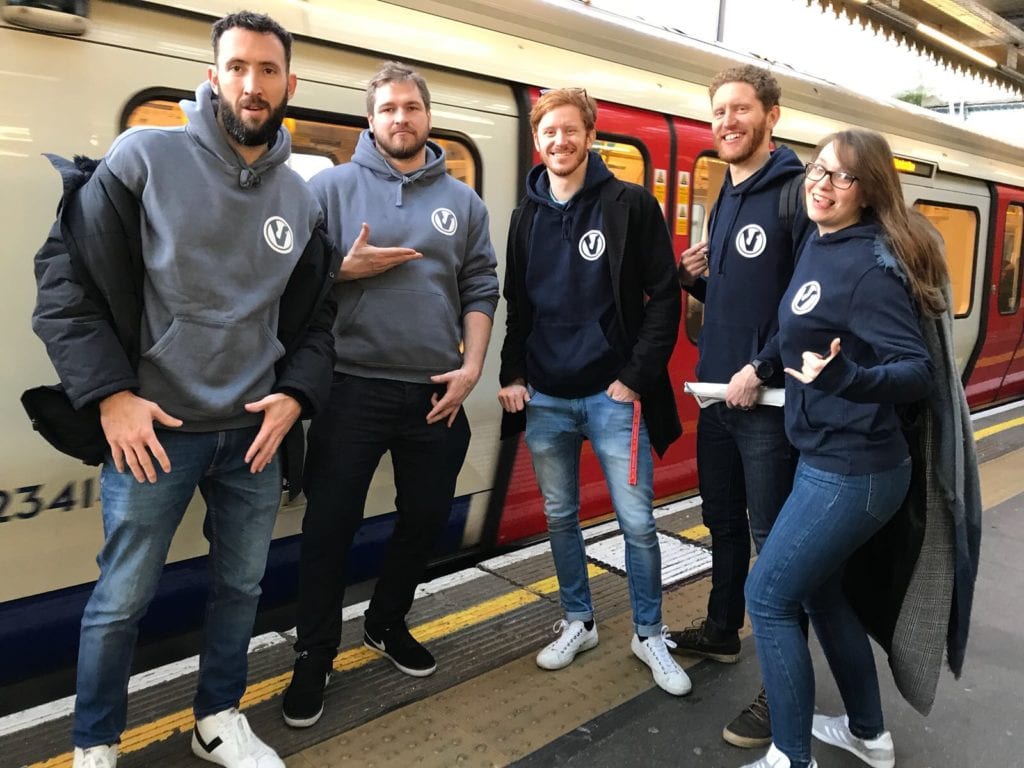 4. Teach Others To Break The Rules
There are some unwritten rules of The Underground that need to be followed, and some that need to be broken.
Londoners have a reputation for making minimal personal interaction. Be the one to break the trend. Smile if you make eye contact, say thank you, let another person exit before you. You're guaranteed to be an anomaly, but will brighten someone's day if you do.  As teachers, we know the impact a smile and greeting can have on a student at the beginning of the day.  Take this attitude to the tube and make you fellow commuters smile.
5. Plan Your Journey
There's journey planning and then there's journey planning.
By consensus, the Vibe Teaching crew recommend you download the Citymapper App in preference to Google Maps. Citymapper gives you price options for different routes, has better info on delays and can even recommend quiet carriages.  If you're a bit sleepy because of your hard work teaching it can even send you reminders to get off the train. Google Maps tends to be better if you are walking somewhere, so we'll leave it with you to experiment.
Whether you land a primary teaching job or secondary teaching job you could always use the Google Maps vs Citymapper debate for learning.  A persuasive writing task or debate could be a great activity to add to your English teaching. Let us know how it works out for you!
Make sure you check the travel times for when you need to arrive at your destination. Don't get caught out by selecting 'leave now' the night before your trip. Know what time you need to arrive at your destination and select 'arrive by' so you can figure out when to leave home.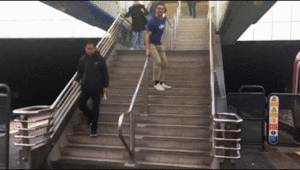 In saying that, still allow yourself some extra time, especially if an Overground or National Rail is part of your journey. There's longer intervals between them than on the Tube, so one cancellation can push you back more than on the Underground. We probably don't need to say it but schools in London
At an expert journey planner level you'll know; the tube map back to front, where the key interchanges are for the main lines, how many stops are between home and work, as well as which part of the platform you need to board at to ensure you're closest to your preferred exit.
6. Mind The Gap
We won't harp on about this too much because you'll literally be reminded at every stop, but it's worthwhile looking down while you are boarding. You could get injured, but worse…you could delay an entire line.
The same goes with your phone. Don't have holding up a London Underground train line on your record because you dropped your phone on the tracks!
Stay safe so you can continue to teach in London & inspire better education in some amazing schools.
If you're loving the idea of catching The Tube to work every day while you teach in London you can get prepared here.